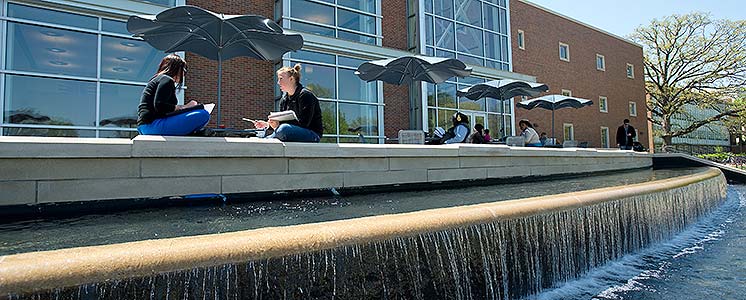 Information for New & Current Students
New Students | SalukiNet | Important Facts | Adding and Dropping Classes 
Career Services | Advisement | Graduation | Accelerated Masters | Policies
---
New Students 
---
If you are a high school graduate entering SIUC as a freshman, you can complete all degree requirements in the normal four years (or possibly less). Prior exposure to computers is not a prerequisite. However, the Computer Science Program does honor the Advanced Placement Test in Computer Science given by the College Board. Additionally, the computer science program can grant proficiency credit, particularly for the first course (CS 202), through examinations given by the Computer Science Program's Undergraduate Program Director.
If you are transferring from a community college, you can complete the computer science program requirements in five or six semesters. Less time may be required depending on the time of entrance and prior preparation. More precise estimates may be given in individual cases. It should be noted, however, that an associate degree in data processing may not significantly reduce the number of semesters required.
A transfer student need not have taken calculus prior to entrance into the program, but it is desirable that the student has had suitable precalculus courses. Indeed, Math 111 (Precalculus) or its equivalent (Math 108 and Math 109) is a prerequisite to CS 215. Math 150 (Calculus I) is required of majors in the B.S. degree only.
Salukinet 
---
SalukiNet is a web-based information system available to all SIUC students. You can use it to register, obtain class schedules and grades, inquire about financial aid, and much more. All you need is your 9-digit SIUC student ID number and your 4-digit PIN (new students are initially assigned a random PIN and are normally informed of it in writing at the time of admission or registration). You are strongly urged to change your PIN as soon as possible to maintain the privacy of your records. SalukiNet is available at https://salukinet.siu.edu/ More information on SalukiNet and Web Registration is available at https://registrar.siu.edu/ 
Important Facts
---
Adding and Dropping Classes:
Classes can be added during the first week of each semester. If you foresee any problems with a class, see your advisor for assistance.
If you find yourself overloaded, classes can be dropped until the end of the second week without affecting your record. Between the second week and the eighth week, classes can be dropped with a "W" (withdrawal) grade. This does not affect your grade point average. If you are having problems, talk to an advisor as early as possible.
Career Services:
At the beginning of your junior year, you should register with University Career Services to begin the job search process at https://careerdevelopment.siu.edu/.
Advisement:
Stay active and plan your best course of study with the help of our advisement faculty and staff. Make advisement/registration appointment.
Student Outcomes
Statistics for the School of Computing's academic program's are available.  The current projected jobs outlook for a degree in Computer Science is also available.  Our program educational objectives and student outcomes are defined here. 
Graduation:
An application for graduation must be completed and submitted.  Check the current deadlines and ceremony dates here.
Accelerated Masters:

Computer Science undergraduates may also pursue an accelerated one-year MS degree.  Learn more about our Accelerated Masters here.
Policies:
Students are required to read and follow our computer science program's Academic Dishonesty Policy.