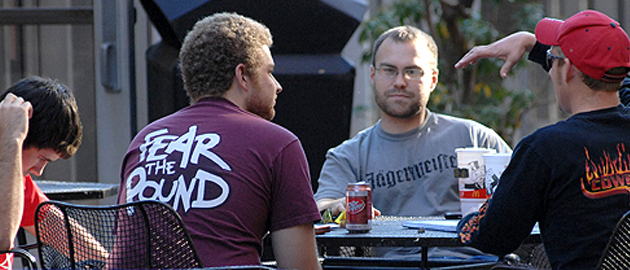 Student Organizations
Joining our student organizations gives you a unique set of opportunities to enhance your leadership skills, build relationships with peers and alumni. Share your skills and your spirit with a group that interests you and see how satisfying and fulfilling these organizations can be.
Find your way to get involved and be a part of something you help create.

The ACM is the Association for Computing Machinery. It is one of the world's oldest and most respected organizations for computer professionals. At Southern Illinois University-Carbondale we have a student chapter of the ACM. Our chapter is a registered student organization here at SIU and our membership includes over thirty students, mostly from the computer science program. We also have members from other (non-computer related) majors.
The goals of our organization include advancing awareness about information technology around our campus and amongst our students, helping introduce professional opportunities and contacts to our members, giving back to our community through volunteer programs, and also providing a way to get involved with something during our time at college.
For more information about ACM,click here.

Minorities in Computer Science (MiCS) is a student's voice in the Computer Science Program.  The main objective of MiCS is to increase the enrollment and graduation rate of minorities in Computer Science.   Currently, it consists of six executive board members, a faculty advisor, and a wide range of students from the computer science program and other majors. MiCS , pronounced "MIX", was formed to provide an exchange of knowledge, backgrounds, and experience for students interested in Computer Science.
For more information about the MICS, please click here.

The Security Dawgs Club is a group of students preparing for the Annual Collegiate Cyber Defense Competition. The CCDC competition is an excellent opportunity to bring positive exposure to SIUC, our School, and its programs. It is an event that will allow employers, alumni, and friends an opportunity to support an exciting event and also the opportunity to help net resources that can have a long-term impact on enhancing our information security training. We are looking for people and organizations to be involved as sponsors, judges, exercise designers, and general support staff. If you would like to be involved and/or know of contacts within your organization that could help, please contact bellew@siu.edu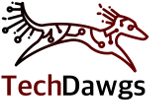 Tech Dawgs is a community outreach organization focused on providing service through technology and raising awareness about the tech field. They create and host tech workshops and programs for the community as well as provide opportunities within the organization for project building to supplement the workshops. Their mission is to make an impact in the local community for further education and interest in technology.