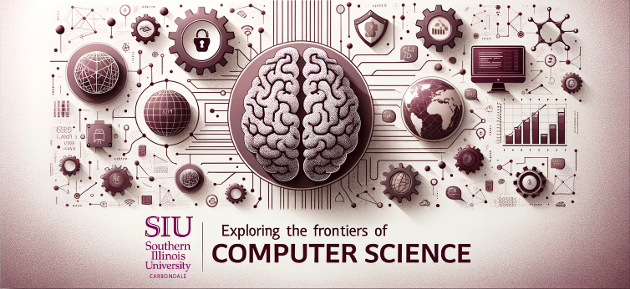 Research Areas
In the Digital Age, Safety is the New Currency.
Dive into the world of Cyber Security & Privacy.
Be the architect of a safer digital tomorrow.

In Data, We Find the World's Pulse.
Unravel insights with our cutting-edge research.
Champion a new age where
AI meets ethics and innovation.

Architects of the Digital Backbone.
Uncover the depths of Systems and Networking.
Forge a future where tech meets adaptability.

In Data Depths, We Find Diamonds.
Discover the allure of Data Mining.
Craft a world informed by analytics
and powered by prediction.

When Digital Meets Physical, Magic Unfolds.
Explore CPS and IoT's synergy at SIU.
Craft smarter cities and elevate life
with our cutting-edge research.

Empower, Compute, Revolutionize.
Dive into the world of HPC at SIU.
Push research frontiers with
unparalleled computational power.