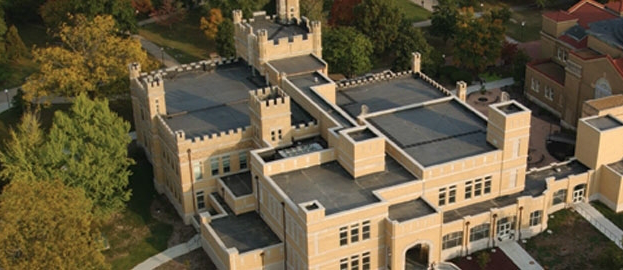 Computing Facility Policies
Departmental Policies
Key/FOB Policy

Only graduate students majoring in Computer Science may be issued FOB and keys to the Department of Computer Science Lab and an outside building door key. Each graduate student will be permitted to keep the lab FOB as long as they are enrolled in Computer Science classes.
The FOB and key may only be used by the person that the key was issued to. You are not permitted to give others access to the lab. Doing so will subject you to loss of your key/FOB and CS account privileges.
All students without FOB must leave Computer Labs (except Faner 2102 Lab) by 4:30 p.m.
All exceptions to this policy must be approved by the Department Chair.

Lab Policy

Refer to Department instruction and research facilities for access hours.
Game playing is not permitted in any CS Labs.
No food or drinks are allowed in the Department of Computer Science Labs. No exceptions!! You will lose your key and account privileges if you break this rule.
Do not play music without using earphones or play audio files while others are present.
Do not use the lock screen option for more than 5 minutes. If you are doing research that requires a process to run for an extended period, make arrangements with the Computer Systems Architecture Specialist in Faner 2135 first.
Simply put, please be courteous and conscientious of the other lab users.

Laser Printer Policy

Printers are to be used only for work related to your study, research and assistantship work in the Computer Science department.
The laser printers are not photocopiers. Make one copy of your document (thesis, resume, etc.) and Xerox duplicate copies.
Please be conservative with the laser printers and print only necessary documents. The toner for these printers is expensive.
To ensure there is no abuse of printing privilege, printer usage will be monitored. Any discovered abuse will result in account removal.
To ensure the quality of the printer, please do not reuse paper in a laser printer!!

Software Installation Policy

Do NOT install any software on any PC in the Department of Computer Science. If you need certain software to be available for your work, contact the Computer System Architecture Specialist in Faner 2135.
University Policies (approved by the Board of Trustees)