Cahokia Mounds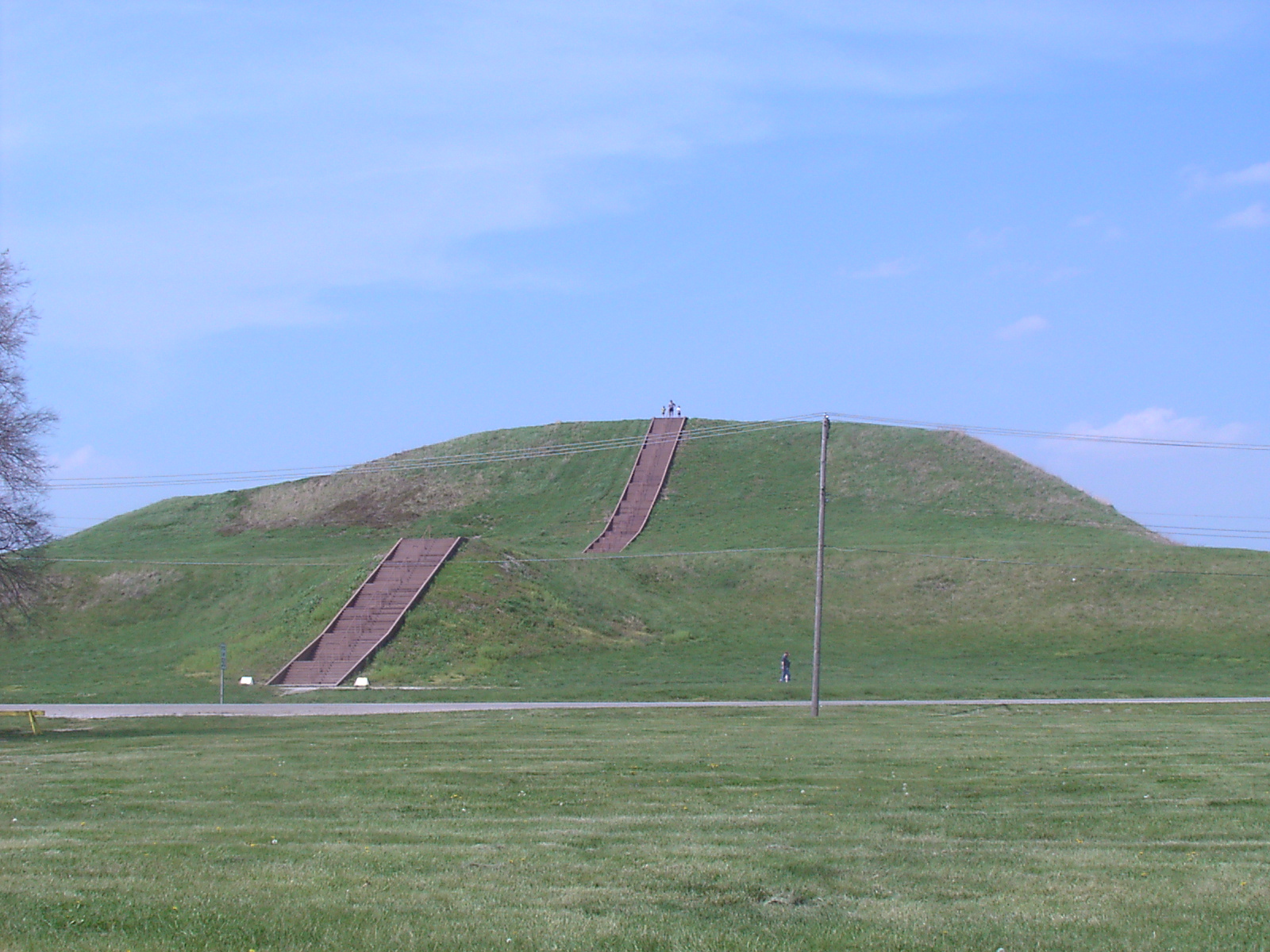 Click to enlarge.
Historical Significance
The building of the Cahokia Mounds began around 1050 CE, at the beginning of the Mississippian cultural period. The first inhabitants left almost no written records, with the exception of symbols on pottery, shell, copper, wood, and stone. The original name of the city is unknown.
Cultural Significance
This site, known as Cahokia Mounds, is an ancient Native American city (650-1400 CE) near Collinsville, Illinois in the American Bottom floodplain, across the Mississippi River from St. Louis, Missouri.
Tourist Information
Cahokia Mounds
30 Ramey Street
Collinsville, IL 62234
Hours
Interpretive Center: 9 a.m. to 5 p.m. Wednesday - Sunday
Grounds: 8 a.m. to dusk.
Holidays Open
Easter Sunday
Memorial Day
Independence Day
Labor Day
Holidays Closed
New Year's Day
Martin Luther King Jr.'s Birthday
Lincoln's Birthday
President's Day
Columbus Day
General Election Day
Veteran's Day
Thanksgiving Day
Christmas Day