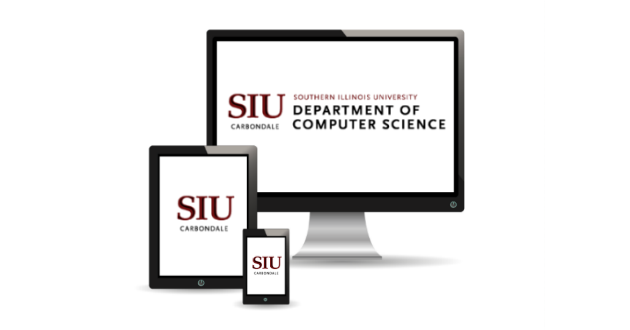 Online Learning
The Department of Computer Science offers our virtual desktop and application delivery platform to access, which allows students access to the latest development software from the comfort of your home.  Online courses are tailored to utilize this virtual laboratory which allows you the comfort of feeling like you're literally at our computer labs on campus through any modern web browser.
Get Started now by visiting: https://online.siu.edu
Our Virtual Lab Environment allows you to run the latest development software from Linux and Windows application servers.  Students can also save their projects, files and homework assignments on their virtual desktops for later submission.  
Learn from our faculty members high-quality video lectures and rich multimedia digital content to supplement your learning experience.  Experience online classrooms, quizzes, exams, homework assignments, labs and much more!
Cloud learning is a reality, and we provide an environment that allows you to feel like your sitting in our classrooms and labs with our custom tailored online learning.  We realize online learning needs to be more than a bunch of quizzes and homework assignments -- you need real world experience!  Join our online learning center now at the Computer Science Department of Southern Illinois University of Carbondale!